Artvent 4
Posted on 2010.12.04 at 23:52
This artvent for some reason has taken me all day to draw and I have no idea why. Man I suck at time management. Anyway without further ado here is the first of the three artvent pictures (actually perhaps this is the reason it has taken me so long, I don't know).
Before:
After: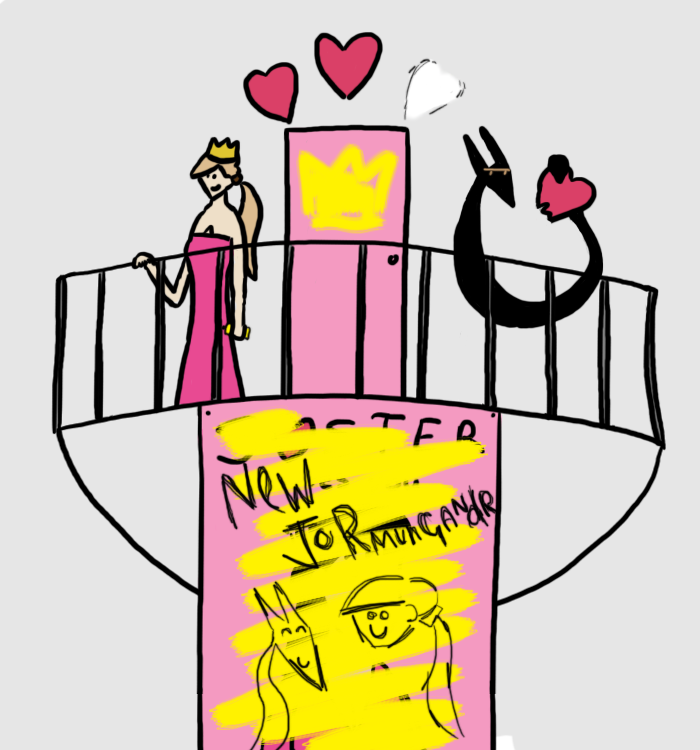 and bonus Sister Propaganda:
In case you are wondering what is going on with the guard's head it's a helmet which has on it's front an image of Sister's face. She rules over the trapped population of her 'Paradise' through a mixture of physical force, constant brainwashing and a creepy kind of love and caring, claiming to be protecting her prisoners from the horrors of the outside world. All the guards wear Sister helmets... as do all the whores.